Survey research has always been important within the political world. Gathering data of who's voting for what party and what qualities are important for a leader to have is crucial for success. Calling through landlines and interviewing participating callers is how it used to be done back in the "golden days". Successful interviews have been known to last somewhere between 15 to 30 minutes, sometimes even longer.
In recent years, landline surveys have decreased in positive feedback, mainly due to mobile phones. Most people are hesitant to pick up on unknown numbers. This leads to a low response rate and inaccurate data that doesn't match election outcomes. In some cases, no more than 10% of people contacted through phone surveys complete the interview. Previously, the response rate used to be routinely above one-third.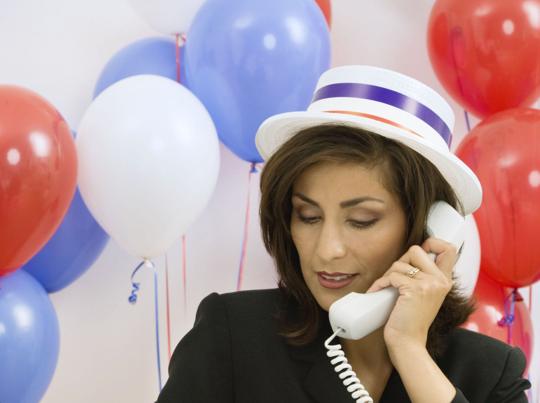 Online Surveys
In recent years, online surveys have become an incredibly hot source for politicians. Online surveys have improved the capabilities of reaching a wide variety of young adults voting for their first time. Most younger voters were rarely reached during the landline era. Who calls a landline and ask for one of the junior members of the family? Who even uses landlines in 2017? With online surveys, younger voters will have a chance to give out their public opinions and give politicians an idea of who they're reaching out to the most.
Online surveys can be incredibly flexible with respondents. For example, you could show them a political ad and then ask their opinion on it. Or you could use newer forms of media. Infographics, videos, and yes, memes, weren't possible through the use of phone surveys.
Why Team up With YesInsights
YesInsights one-click email surveys can be a huge benefit to any politician out there. Gauging supporters on various interesting topics for voter input on legislation direction can be a smart move by officials. These kinds of answers allow them to harness their message and talking points around their voters' political views. With YesInisights one click response surveys, it's easy to reach said voters through either mobile or computer.
Voters can also leave comments at the end of each survey, giving them a chance to further expand upon their thoughts. The best part is our email tracking capabilities! Politicians can cold email them and they can gather a list of new emails as well. 
Surveys will always be an important factor among political parties around the world. Understanding voters and gaining feedback on whose support they have acquired through their messages is always important. After all, politicians can't win the hearts of the people without knowing the correct topics to preach (unless they live in a communistic hell hole but that's a different story). 
Running For Office? Use Our One-Click Surveys To Discover The General "Pulse" Of Your Supporters!
You can tap into the general feelings of your supporters so you know which issues they care most about. Discovering the most important issues has never been easier than with our fully customizable, one-click email surveys.